It's a Teddy Bear Valentines Week at Brevig Mission School! Every morning this week we will draw a name of a student that is present and they will take home a Valentines Teddy Bear. We will announce Monday's winner tomorrow!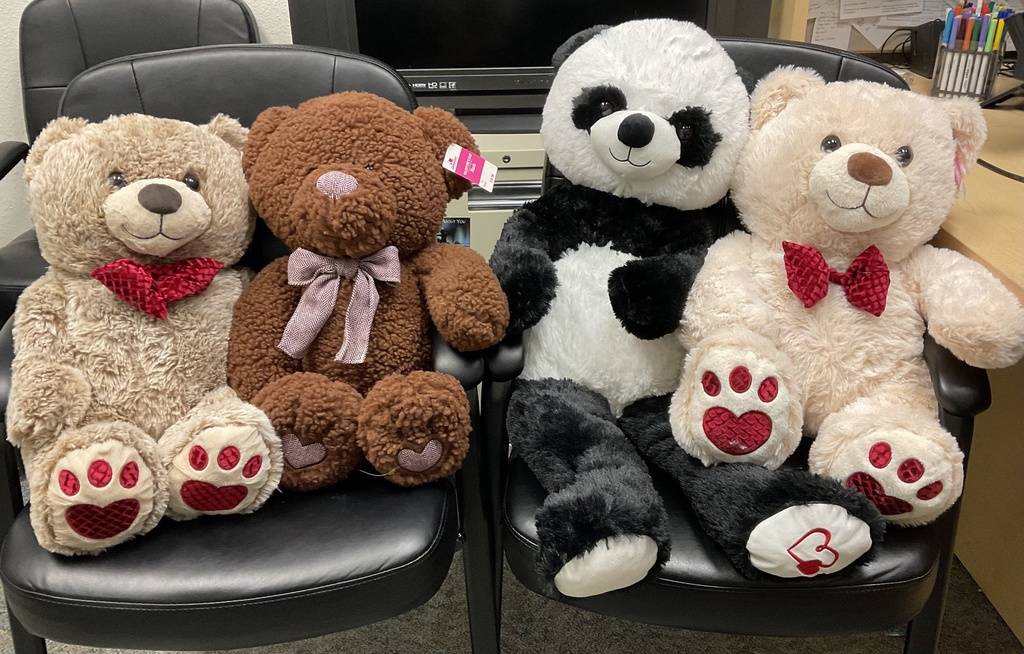 Movie Night tonight @ Brevig Mission School in the commons from 6pm - 8pm. Youth ages 13 and under must be accompanied and supervised by an adult. No admission cost and free popcorn!
Movie Night this Thursday @ Brevig Mission School from 6pm - 8pm. Youth ages 13 and under must be accompanied and supervised by an adult. No admission cost and free popcorn!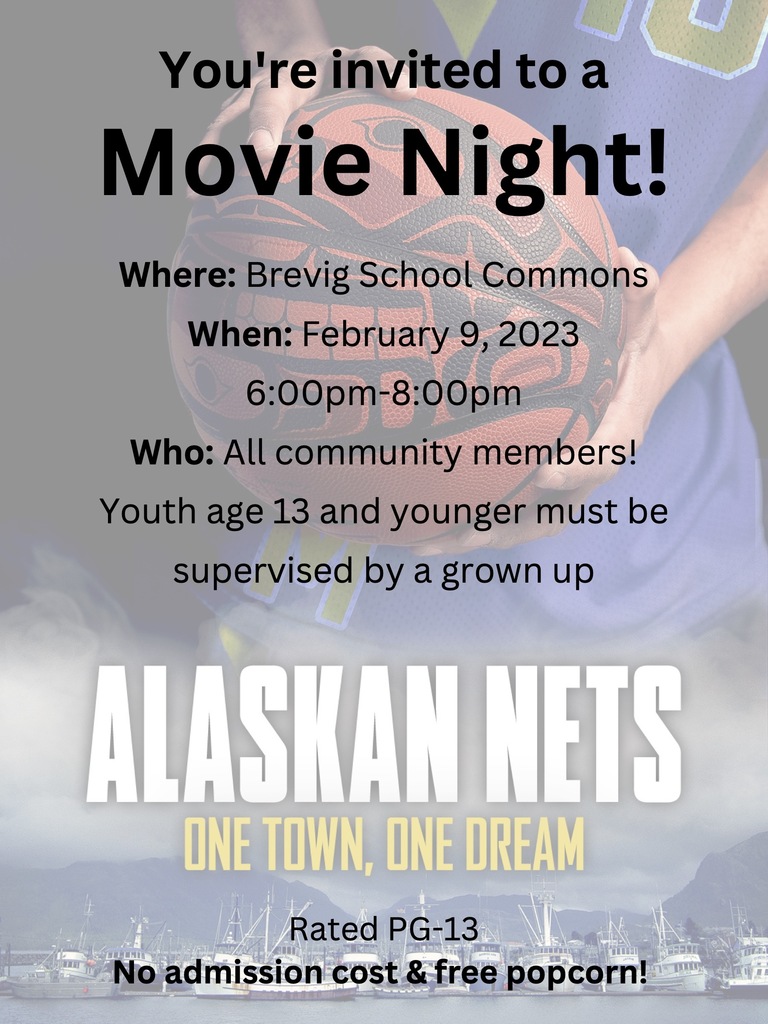 HS Girls Basketball Games this Weekend!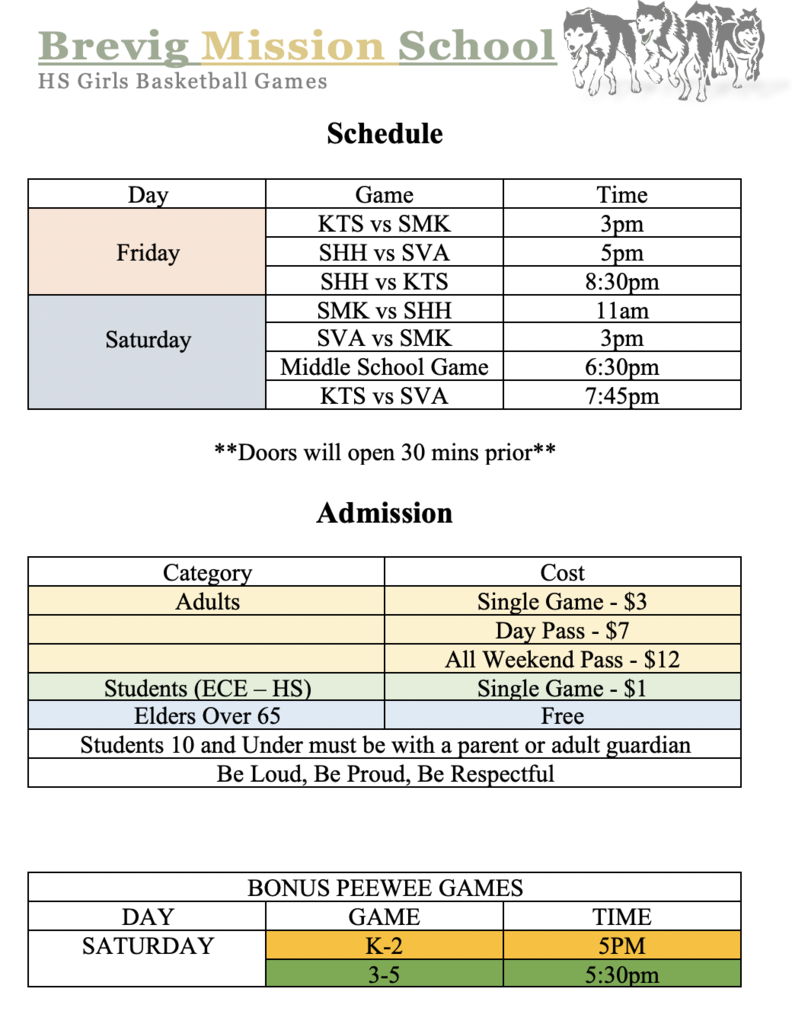 Q2 Awards Ceremony will be at 1 PM today, 1/13 in the gym. Parent teacher conferences to follow immediately afterward until 4pm.

Happy New Year!! Yipee, it's 2023 !!!! School will start Thursday January 5, 2023. Thursday will be an early out day for staff training. Dismissal at 12:45 PM. Friday January 6th will be our usual Friday early out.

Happy Holidays from the 2022 Staff at Brevig Mission School!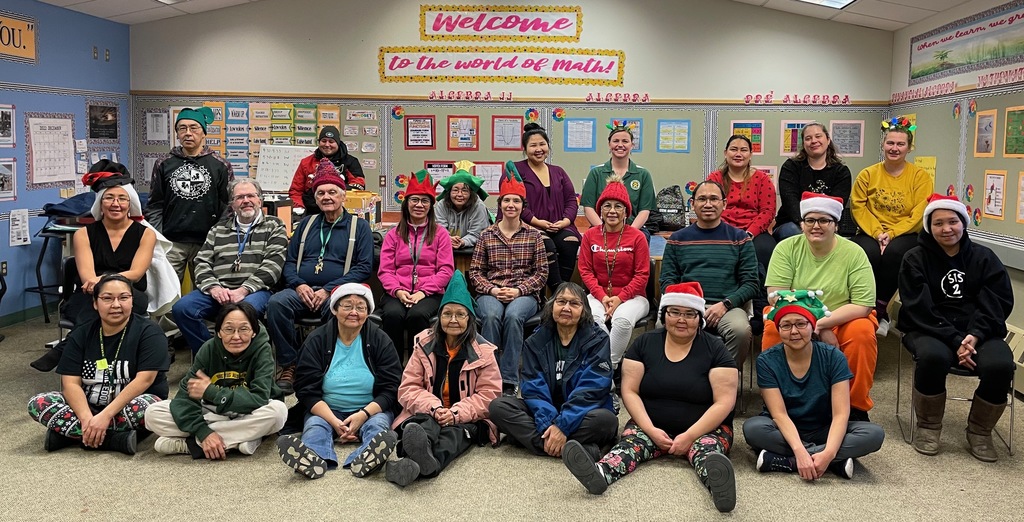 Gym Schedule over the Holiday Break The gym will be open Monday December 19th, 20th, 21st, 22nd. Thats Mon-Thursday next week. Thanks to NSEDC for funding these hours. The gym will be used for Christmas Program, Christmas Feast, and Christmas games December 24th - January 1 The gym will be open Tuesday January 3rd, and Wednesday Jan 4th. School starts Thursday Jan 5th. Thank you NSEDC! There is no gym tonight December 17, Friday December 23rd, and Monday January 2nd for two reasons. Nathan needs a Holiday too, and some of these days are BSSD Holiday days-off because the Holiday is on the weekend. Have a wonderful Holiday, and thank you to Nathan for being willing to work and provide gym through our NSEDC grant on several days of the Holiday Break!

2:00 dismissal from school today due to unknown water situation. We hope to be back to normal as soon as possible.
Hot and Cold concessions tonight! From 7pm - 9pm! Championship game starts at 7:30, Golovin vs White Mountain!
10:30 AM, Brevig Mission vs Shaktoolik Admissions: Tournament Passes: Adults $25 (good for all sessions) K-12 Students $15 (good for all sessions) Per Session: Adults $4, Students $3
School will be out at 2:30pm today due to Volleyball Regionals.
Basketball and Books! Friday, November 11th 5:30 (Doors open at 5:15) Grades K-7 can play basketball and get a book. FREE to play, FREE to watch! K vs K 1 vs 2 3 vs 4 5 vs 6 7 vs 7
No open gym until 8pm. Cheerleaders are recording their video for UNK competition. Thank you for your understanding and support!


BOO! Woooooooo.....Ahhhhhhh! Halloween is tomorrowwwww! Parade starts at 1:30 PM. Everyone is welcome to come see our scary creatures, superheros, princesses, and horrible monsters! Please send your child's costume with them to school if you are able, or stop by the classroom at or slightly before 1 PM to help them finish getting dressed. Doors open 1:15 PM

Reminder: Parent- teacher conferences 6-7:30pm tonight, Thursday 10/27/22 and tomorrow Friday 10/28/22 at 1:30 - 4:00 PM, Awards Ceremony at 1:00 PM tomorrow too in the gym. Come one come all and see our wonderful, hard working students!
Due to the water issue impacting the school today, students will be released early. Students will be released based on the following schedule: Kindergarten…..12:20 1st Grade………12:20 2nd Grade……..12:20 3rd Grade……..12:20 4th Grade……..12:30 5th Grade……...12:35 6th Grade.……….12:40 8th-12th……………12:50 7th Grade………..1:05
Parent-teacher conferences postponed for one week. New dates and time are now Thursday (10/27) @6:00-7:30 and Friday (10/28), assembly @ 1pm, conferences afterward until 4pm.
Campus photography postponed. Will keep everyone updated for new dates and times.